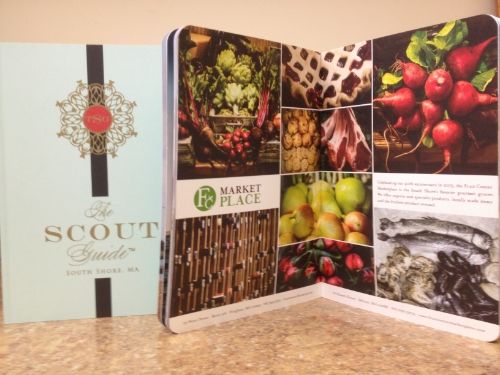 We're thrilled to be featured in Massachusetts' very first edition of The Scout Guide! If you have never heard of this meticulously designed, beautifully photographed catalog-of-sorts, don't fret...it's brand new to the Bay State. When we heard that the very first Massachusetts edition was going to highlight the best of the South Shore, we just knew we had to sign on!
The Scout Guide began in Charlottesville, NC as a "labor of love" between two friends. The intention of the guide was to give visitors to the town a who's who listing of the very best local, independently owned businesses. Now boasting 25 city guides, the Scout has laid out the best local voices from a variety of South Shore businesses and we're proud to be in the mix.
Read all about the history of TSG here, keep up to date on the South Shore Scout Guide Blog, or pick up a hard copy of the book in both our Milton and Hingham stores! Big thanks to The Scout Guide for including us. We're in such good company among all these vibrant local businesses!